Much has been written about Paris; it's nightlife, it's famous beauty and it's culture. Many souls not from Paris have asked for literature about our land of sophistication and culture. Our staff has put together a compilation of articles and books for your review that not only are authored by the many Parisian authors, poets and journalist, but also by outsiders who love the Paris of the South.

Please enjoy with us the literature of the Paris of the South.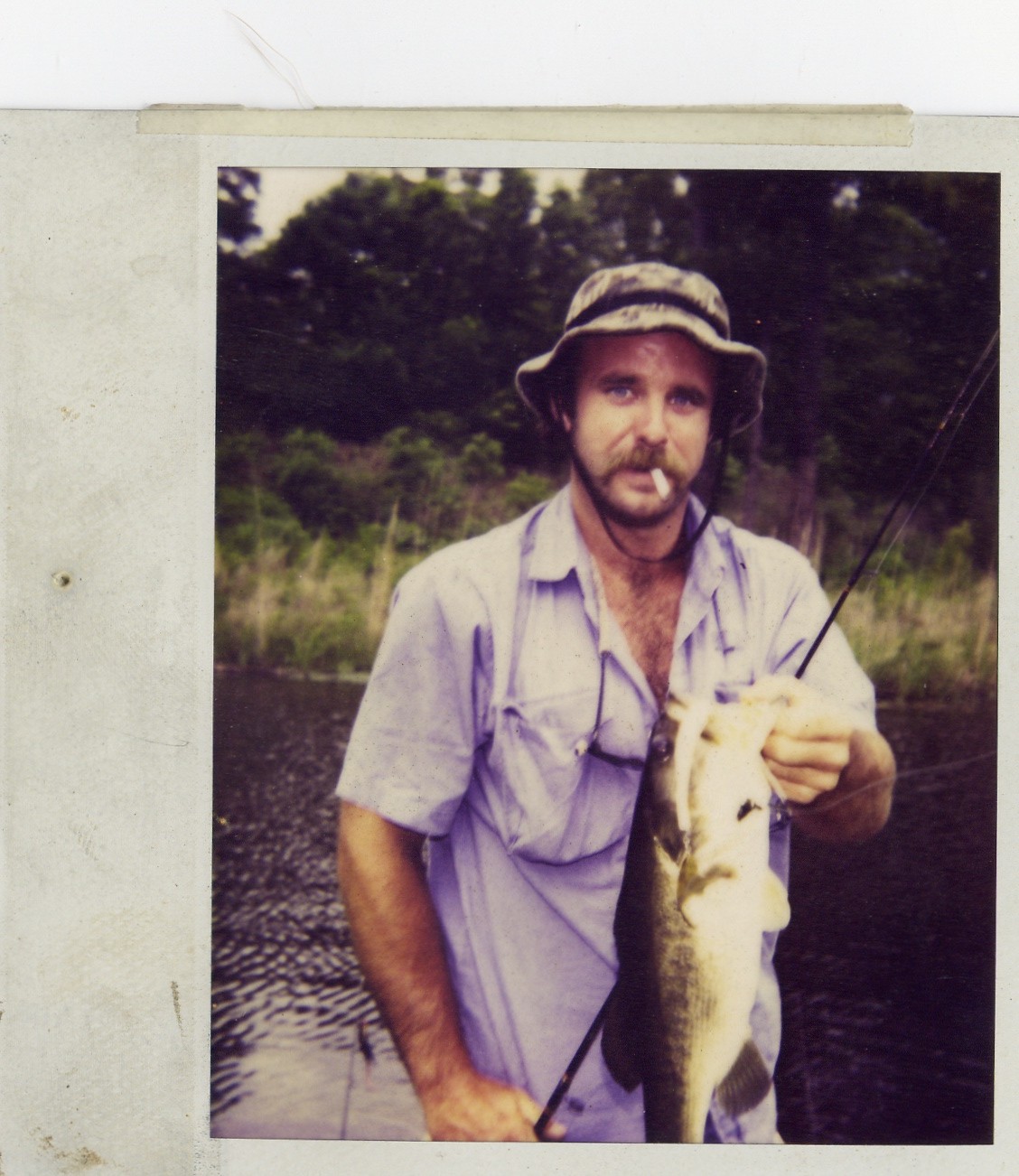 A Confederacy of Dunces- John Kennedy Toole

(An epic comedy set in New Orleans, maybe the funniest book ever)

A Good Man is Hard to Find- Flannery O'Conner

(Southern Gothic short stories. A native of Milledgeville, O'Connor's writing evokes memories of red clay, Blue Bloods and White Trash)

Red Grass River- James Carlos Blake

(A violent tale of bootleggers, thieves and whoremongers, set in the Wild West environment of South Florida)

To Kill a Mockingbird- Harper Lee

(Her only book won a Pulitzer and stands alone in its description of life in a small southern town)

Go Down Moses William Faulkner

MONUMENTAL!

Fat Daddy's Classic Southern Fiction

Paris of the South's Literature Correspondent offers his top five Classical Southern Literature Works

Enjoy Parisians Enjoy! Fat Daddy


2 Favorites:

A Million Little Pieces and My Friend Leonard, both by James Frey

A Million Little Pieces – On page one, we find Frey waking up on a plane.  He has a broken nose, four missing teeth and a hole in his cheek so big he can stick two fingers through.  He's covered in spit, snot, urine, vomit and blood. He has no idea where he's going or where he's been.  He is an alcoholic and crack addict.  He is 23 years old.  AMLP is Frey's poignant account of his six weeks in rehab.  This book is epic and a must read.  One of my top 5 favorite books of all time.

My Friend Leonard is the sequel to AMLP.  Leonard is the high-living, secretive recovering coke addict and mob hired gun that played a central role in AMLP. My Friend Leonard tracks Frey and his supportive surrogate father in post-rehab and post-prison life. Hilarious and bittersweet.

2 Classics:

Fountainhead, Ayn Rand – If you only read one book in your lifetime, this should be it. 

Prince of Tides, Pat Conroy – A brilliant tale of a destructive family relationship.  A legendary journey Pat Conroy style. 

2 Notables:

I am Charlotte Simmons, Tom Wolfe – Wolfe did research on many campuses that we attended for this novel about the debauchery of college life.  I suppose he could have held a focus group of Parisians and saved himself a lot of time.  Great read.

The Times Traveler's Wife, Audrey Niffenegger – It took me a few chapters to get into this one simply because of the time travel element.  Ultimately it's a beautiful love story.  This is for female Parisians only.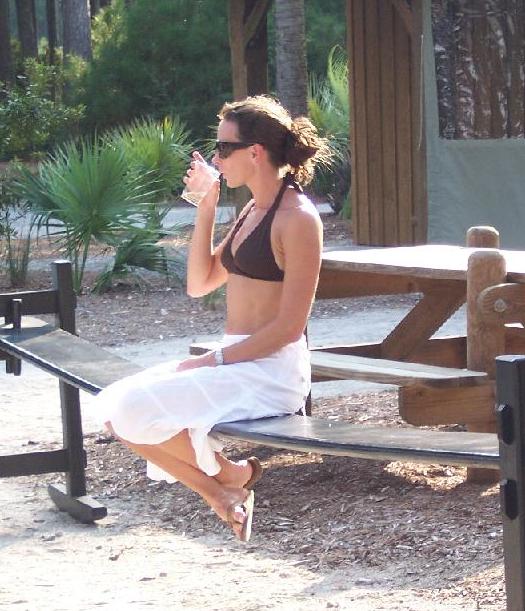 Paula's Summer Reading List: A Review

Greetings Parisians, sorry I've been so slack in offering up a new book review but here's one I think you will like. No Country for Old Men by Cormac McCarthy. I think McCarthy is one of our greatest living writers and if any of you are unfamiliar with his work (All the Pretty Horses, The Crossing, Cities of the Plain, Blood Meridian), you should check him out ASAP.

His latest novel is set in Southwest Texas and deals with a heroin deal gone awry. When a hunter comes across the bloody mess left behind, he is sucked into a violent journey into a world he could have never imagined existed. In a parallel story, the small town local sheriff is also plunged into a heretofore unknown world when he goes after the drug dealers and the local hunter who took off with the money.

McCarthy has an incredible gift for description and giving a real sense of place to the reader. His knowledge of this part of the country is evident as the harsh landscape almost becomes a character in the book. The author also has a great ear for dialog and the dry humor among West Texas ranchers. Any previous fans of McCarthy will enjoy this book and to any new readers this will be a great introduction to one of Americas finest writers.

Look for another review soon from me or the highly esteemed and powerfully attractive Paula Wadley. 

by staff writer Martin Engelhardt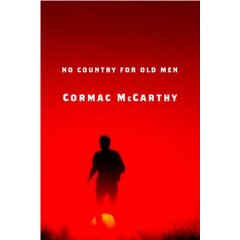 Paris of the South; Winter Book Review

by staff writer Heath Timmerman

The Blind Side, by Michael Lewis.

Parisians, our first book we have for you is "The Blind Side", by Michael Lewis.  This fast pace book about the National Football league, which was is currently on the Paris of the South best seller list, tells of the trends of the modern NFL. The brilliant writer, Lewis, who also wrote Moneyball, shows how high school and college ball are effected by the NFL.  A must read for the Parisian football fan. This is rated five Parisian towers on a scale of five.

Our next recommendation is "Early Bird, a memoir of premature retirement" by Rodney Rothman. Have you ever wondered what it would be like to retire and move to Florida in your late 30's? Rothman gives an insightful, funny look at what its like to live among the snow birds in a retirement community in Florida.   Three Parisian Towers on a scale of five

Another great read is "The Rape of Nanking", by Iris Chang. For those of you interested in history this is a must read. Chang relives the forgotten story of one of History's most Brutal Massacres when the Japanese army swept into the ancient city of Nanking in 1937.  This is rated five Parisian Towers on a scale of five

Our final book for review is a great advice book for all Parisians. "Take My Advice, letters to the next generation from people who know a thing or two", edited by James Harmon. Take my Advice  is a collection of letters from the smartest, most creative people on the planet. A great book to get others take on how you should live your life. This book is written for the savvy young Parisian of today..  Four Parisian  Towers on a scale of five.

Enjoy Parisians Enjoy!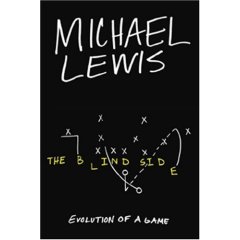 Paris of the South; Economic tough time book review.

by staff writer Heath Timmerman

In these tough economic times, Parisians need to have great ideas about how to sell themselves and their companies to the world. The following books are ones that have a loyal following with the Staff at "Paris of the South."

The New Solution Selling by Keith Eades

This is a follow up to the original Solution Selling by Mr. Eades.  It shows how selling principles and process can be applied to any business relationship. This shows how to improve you sales by understanding your customer's Challenges. This rates four Parisian Towers on a scale of five

Selling to Big Companies by Jill Konrath

This is an excellent way to find new sales strategies to penetrate big accounts. This is a must have for people selling into the corporate world. This rates four Parisian Towers on a scale of five

The 4-hour Workweek by Timothy Ferriss

This Wall Street Journal bestseller is a manifesto on how you can live your work life without the typical 9-5 mentality. Not for someone with a spouse and kids but for the young professional who should take an extremely hard look at his ideas. This rates three Parisian Towers on a scale of five

The Grapes of Wrath by John Steinbeck

Need I say more! This rates Five Parisian Towers on a scale of Five!

Great Rock Books for all Parisians to enjoy!

TWENTY THOUSAND ROADS

Meyer gives Parsons' mythic life its due. From Parsons' privileged Southern Gothic upbringing to his early career in Greenwich Village's folk-music scene to his Sunset Strip glory days in with Keith Richards, William Burroughs, Marianne Faithful, Peter Fonda, Roger McGuinn, Clarence White and Emmylou Harris, Twenty Thousand Roads paints an unprecedented portrait of the man who linked country to rock.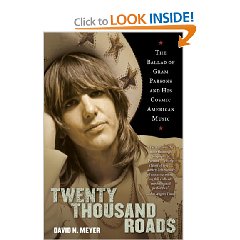 I'll Sleep When I'm Dead," a no-holds-barred oral history that captures a lovable but wildly aberrant personality, Warren Zevon, draws upon a fascinatingly diverse cast of characters and peers into the heart of the Los Angeles singer-songwriter community in its prime.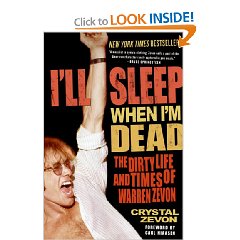 "Sway" is an elegant and intricate novel that switches between three stories whose players eventually intersect. The stories are that of the Rolling Stones, from their inception as a group of scruffy English R & B enthusiasts to Altamont; the repressed, closeted upbringing of the director Kenneth Anger, whose tamped-down obsession with devil worship and the homoerotic side of rebel glamour burst forth in underground films like "Fireworks" and "Scorpio Rising"; and Bobby Beausoleil, a sometime dealer and aspiring musician, one of the pretty, not especially talented young people who descended on Los Angeles in time to catch the implosion of the '60s counterculture.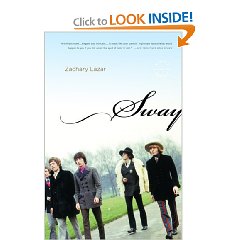 Nearly twenty years in the making, Can't Buy Me Love is a masterful work of group biography, cultural history, and musical criticism. That the Beatles were an unprecedented phenomenon is a given. In Can't Buy Me Love, Jonathan Gould seeks to explain why, placing the Fab Four in the broad and tumultuous panorama of their time.  and place, rooting their story in the social context that girded both their rise and their demise.